Touristic Info Sorrento
Laid on the waters of Naples Gulf, on a sheer cliff, Sorrento is one of more popular tourist resorts since the time of the Grand Tour. Its secular hospitality tradition try and let the thousand visitors who choose it as destination for their vacations preserve a magic and memorable memory of it.
Sorrento, the Sorrento Peninsula, the neighboring Amalfi Coast and the opposite Capri island boast of a receptive machinery able to satisfy every demand. In fact the choice among hotels, bed and breakfasts, residence but also restaurants, bar, cafes and numerous shops for the shopping by the big names in fashion and not is vast.
The Sorrento climate is particularly mild: this makes its temperatures pleasant also in the coldest seasons and gives to the town a more romantic atmosphere. Vivacious in summer and in spring, Sorrento is actually a much sought-after destination also in autumn and in winter: quieter and less crowded seasons, definitely excellent to discover the surrounding areas and Uncontaminated nature, Sun, Sea, Art, Culture and delicious gastronomy wait for you: whether you are in pairs or with your family Sorrento won't disappoint your expectations!
Sorrento and the Sorrento Peninsula can offer a safe and quiet stay, obviously during any vacation in whatever place in the world is good to pay the attentions and the precautions of when you are in a place which is not your own.

For every emergency or request of assistance and help it is possible to go and ask to the local authorithy in command of the tourists care.
Sorrento-Sant'Agnello Tourist Board, Via Luigi De Maio - 0818074033
Emergency Doctor Service (daytime and night) - 0815331111 First Aid,
S.Maria della Misericordia di Sorrento Hospital, Corso Italia - 0815331111
Carabinieri - Via B.Capasso - 0818781010 Police - Vico III Rota, Sorrento - 0818073101/2
Municipal Police - Corso Italia 236 - 0815335265, Numero Verde - 0818074185
Traffic Police - Vico III Rota, Sorrento - 0818073102 Taxi - Piazza Tasso, Sorrento - 0818782204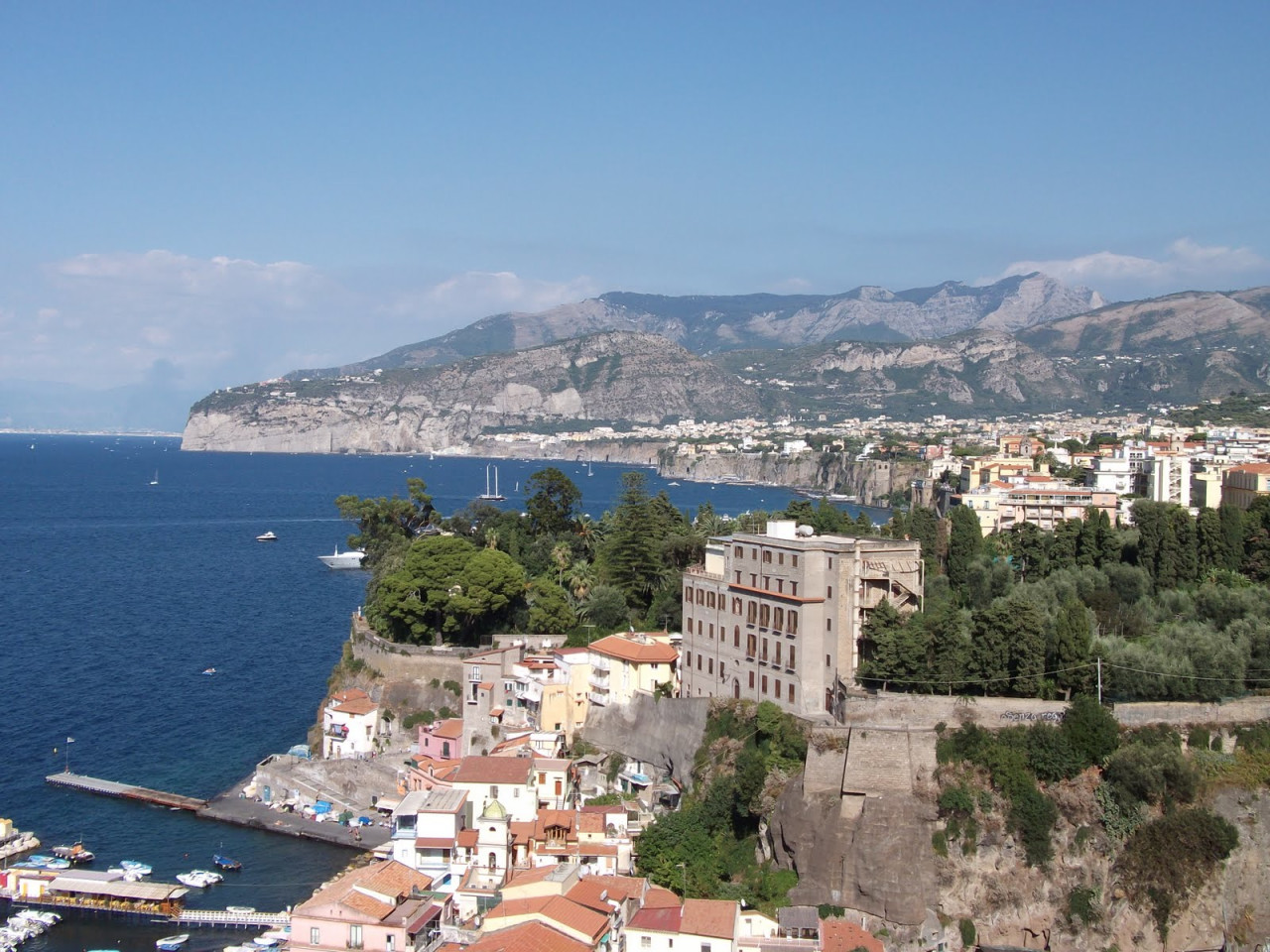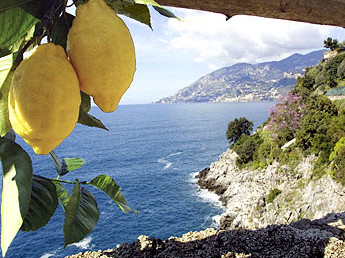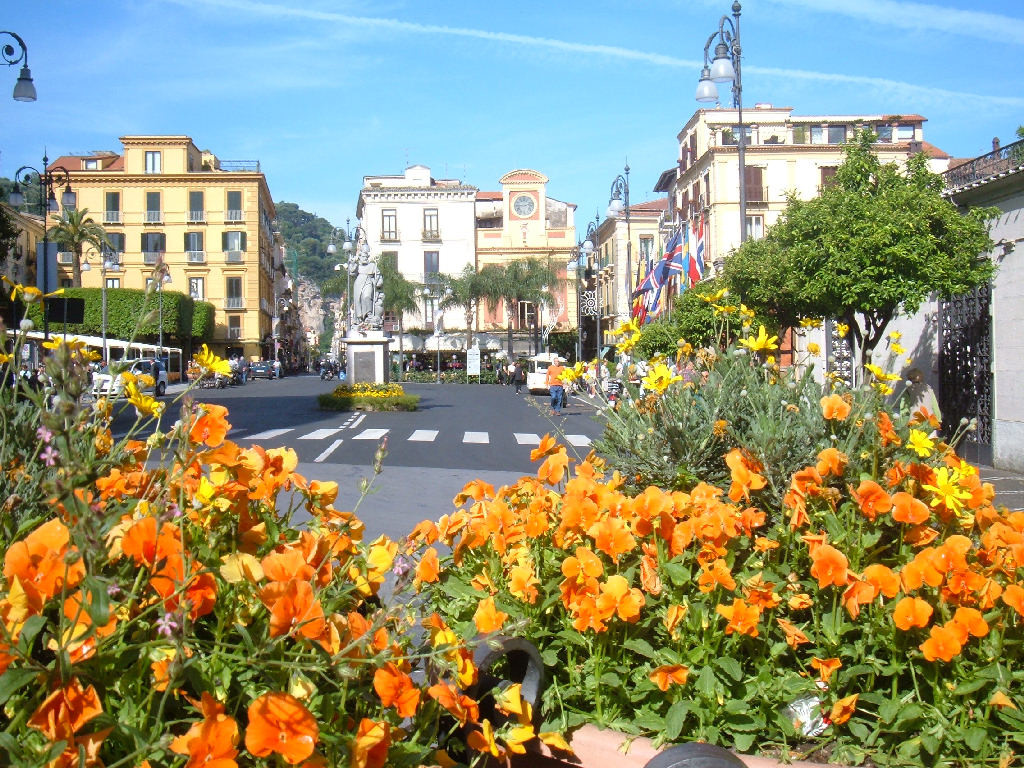 How to move
The Sorrento Peninsula is connected with an efficient public transport service. Every 20/25 minutes you will find ones of Circumvesuviana means of transport which from Sorrento reach all the Sorrento Peninsula resorts and the greatest around Vesuvius countries as far as Naples.
To visit the close Amalfi Coast there is instead a service of public buses that from the center of Sorrento every 30 minutes connects Sorrento with Positano, Amalfi and the other places.
If you want to reach Capri, Procida and Ischia you can use the service of hydrofoils and ferries which in 35 minutes reach Capri, while in about one hour they arrive at Ischia and Procida.
To enjoy the Naples Gulf landscape from on high you have just to go to Sant'Agata sui Due Golfi, at just 5 kilometres' drive through the panoramic street from Sorrento. Instead to enjoy the uncontaminated sight of the Sea park of Punta Campanella, of the beach of Nerano you have to cover about 8.5 km.

Traditional products
The Sorrento Peninsula, as after all the whole Campania region, boasts of a delicious and famous gastronomic tradition made of delightful typical dishes. From the lemons to the olives, from the tomatoes to the walnuts, from the dairy products to the sweets, Sorrento is rich in delicacies able to satisfy also the most demanding palates. Seafruits-based menus, savory and famous dairy products such as the treccia, the "monk" provolone and the mozzarella and delicious sweets well known all over the world such as the "Lemon delight", the babà and the caprese cake, just to cite some examples.

To visit
To visit during your Sorrento vacation are the numerous religious buildings. Among the churches is to admire the Cathedral, the Basilica of Sant'Antonino and the Monumental Complex of St. Francesco, with the enchanting Cloister.
In Sorrento are also two among the most important Campania Museums and unique of their kind all over Italy: the Museum Correale of Terranova and the MuseoBottega of the Wood Inlaying.
Noteworthy is also the residential architecture such as historical and noble buildings dated from the XVI and XVII century.